I went to an open house in the Otterbein about 3 years ago. I thought
it was the most beautiful place with the most beautiful house relative to the locatoin. It was
on a tree lined street a block from this property. It was priced at over 400K.
I remember asking myself, "what does someone have to do to own a house like
this?" This property (profiled below) is on a more beautiful block than that property.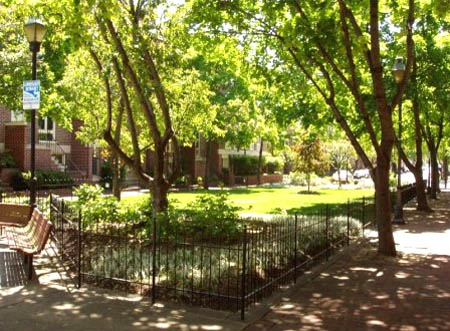 This is the park you see when you step out the front door.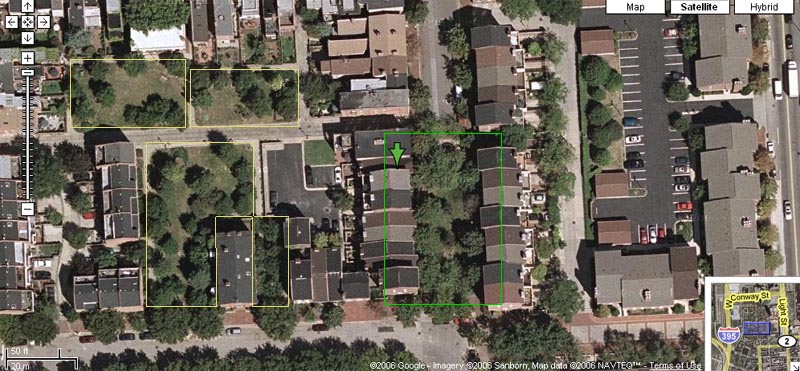 The Green arrow marks the property, the green square marks off the park. You can see the properties deeded parking
spot and the enclosed back porch. You have to drive down a cobblestone street to reach the parking in the back.
There are three small park areas behind the property marked off in yellow.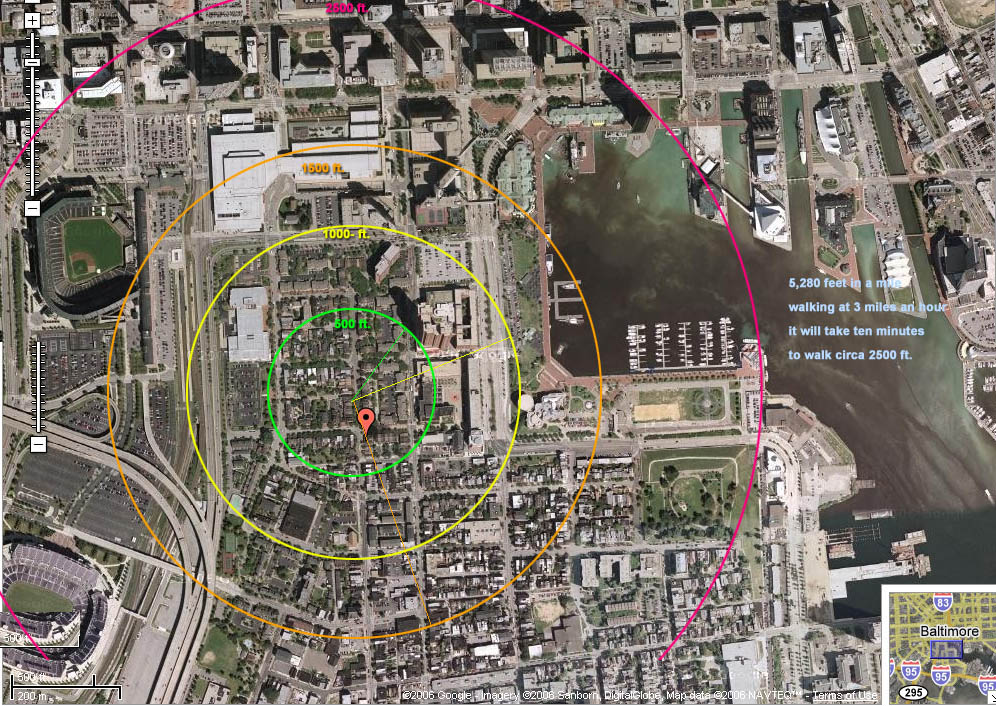 Within 1500 feet of this property is Baltimore's Inner Harbor. The Cross Street Market in Fed Hill is about 1700 Feet.
Within 2500 feet I have the entire Gallery and Harbor Place shopping center. Here are some of the stores there.
The Raven's Stadium and Camden Yards are both within 2500 ft. The MARC train and light rail are at Camden
yards. It is two stop lights to reach DC or NYC by car as 395 that takes you to I-95 is about 1200 feet from property.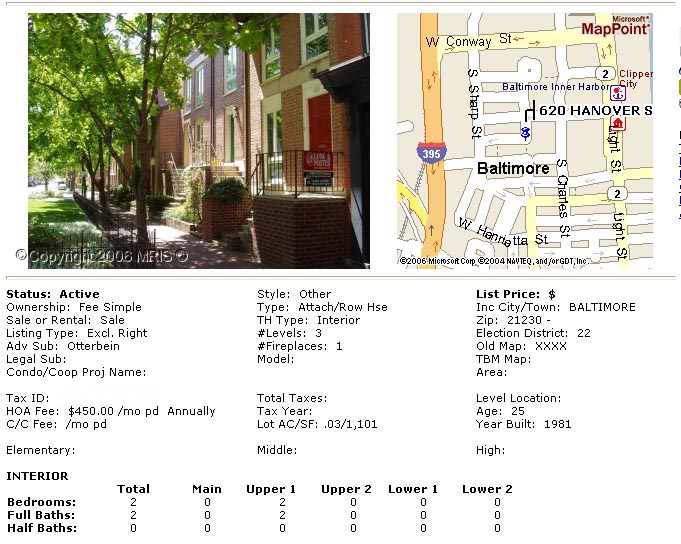 The listing.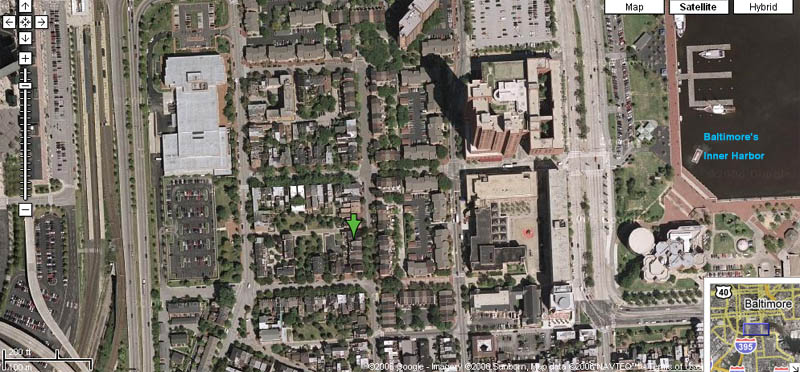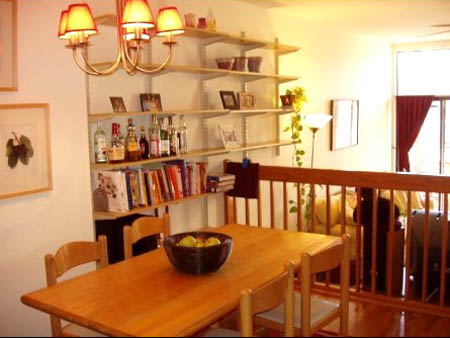 Dining room overlooks Den.
fireplace and glass doors to enclosed patio.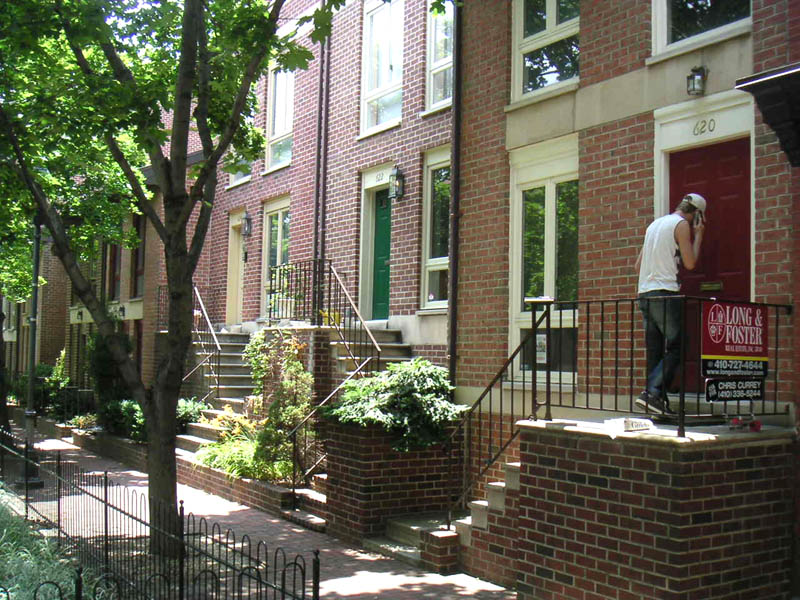 My Realtor standing at the front door.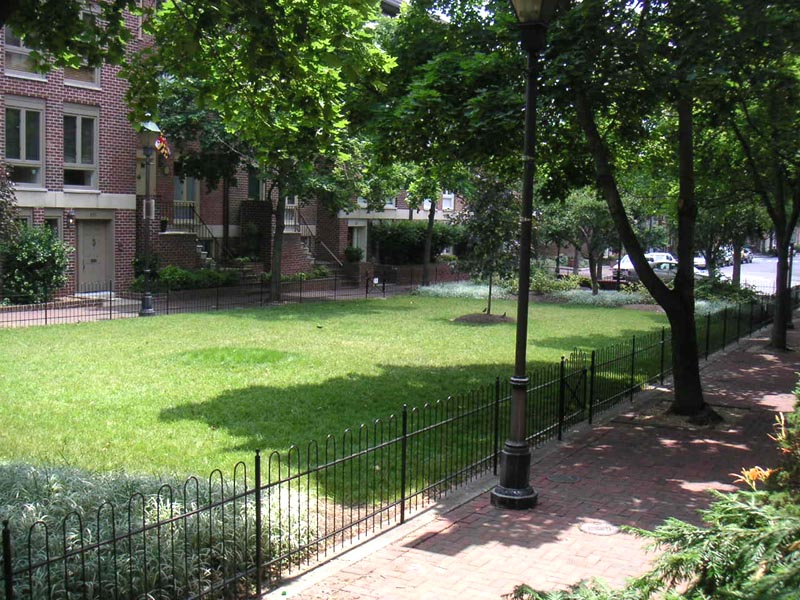 The view of the park from the front door.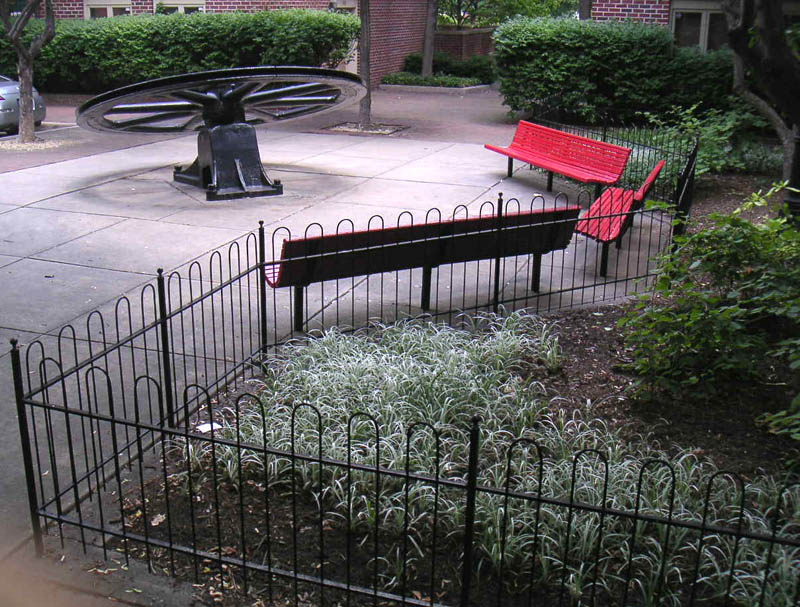 The view of the giant tire and park benches from the front door.
Rear of house: the enclosed patio, two level deck and deeded parking spot.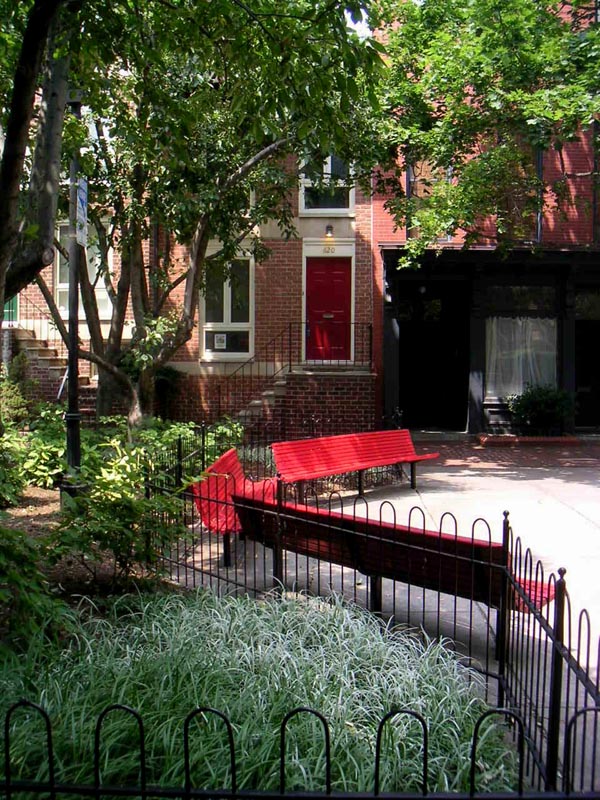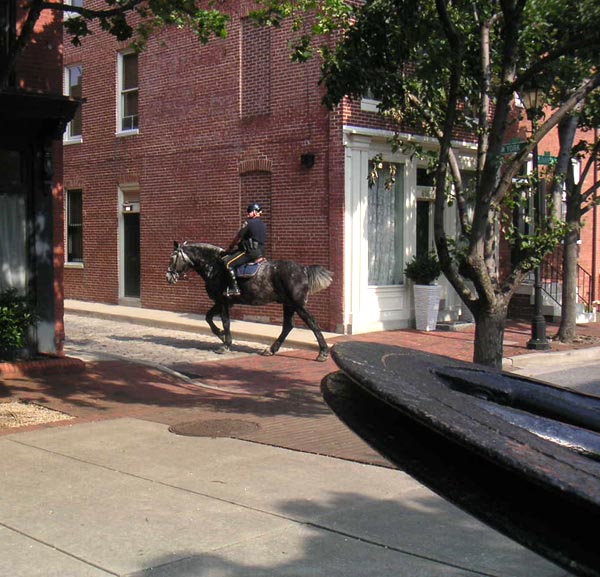 The cops patrol the this community on horseback.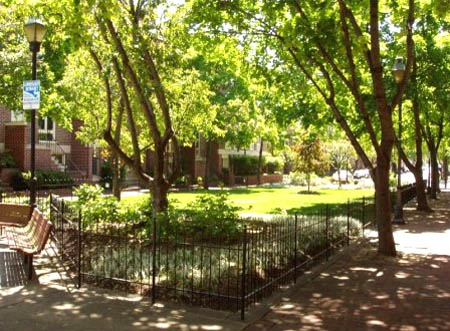 the planters on Hanover street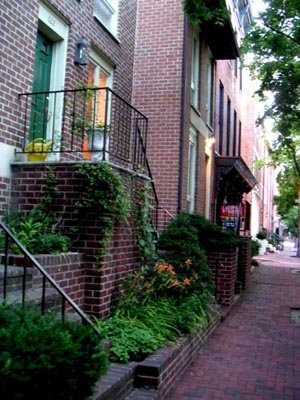 picture of the property looking North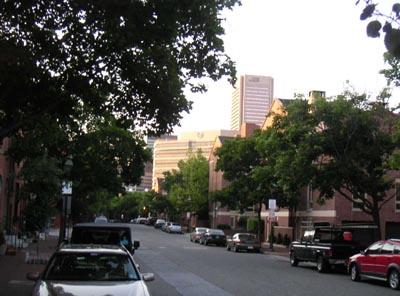 Looking to the North from the property, showing the city.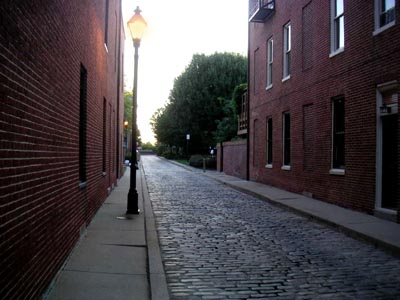 The cobblestone alley leading to the parking, and parks behind property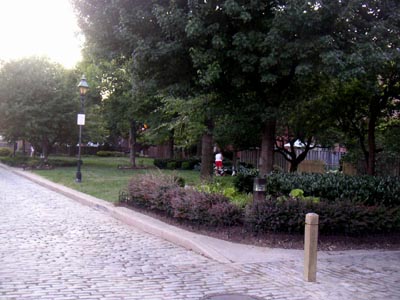 One of the parks behind the property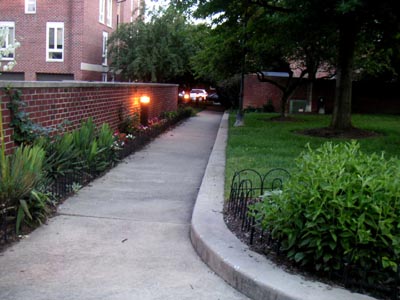 the path dividing the parking behind the property from the rear park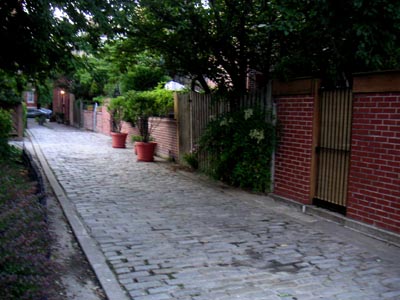 The alley behind the property, most alleys in Baltimore do not have planters.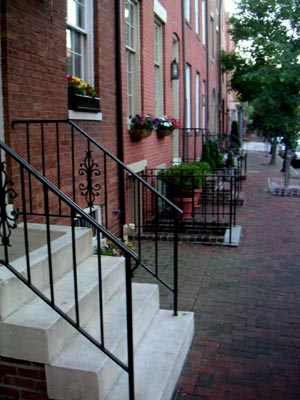 The 500 Block of Hanover
Looking down Lee Street across Charles to the Inner Harbor - about 2 blocks from property.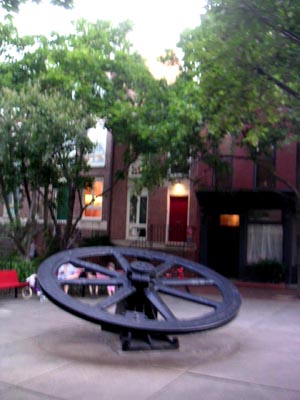 the property behind the giant wheel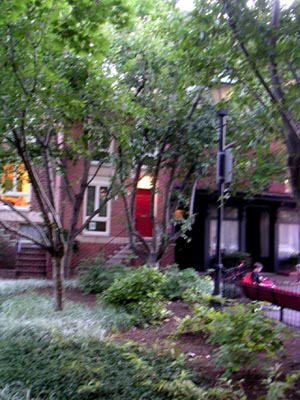 the property from the other side of the park.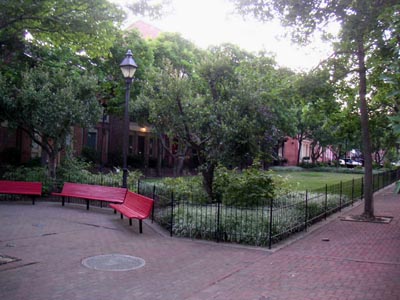 thoughts: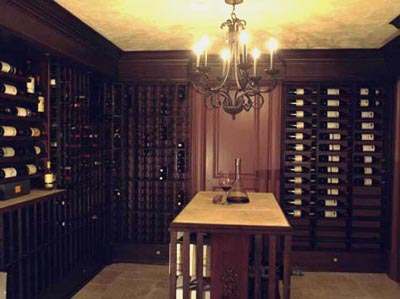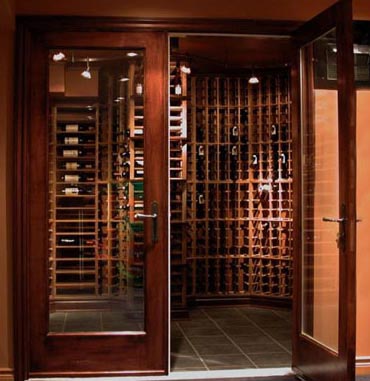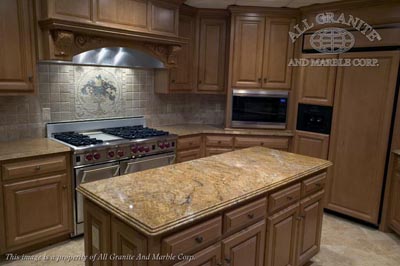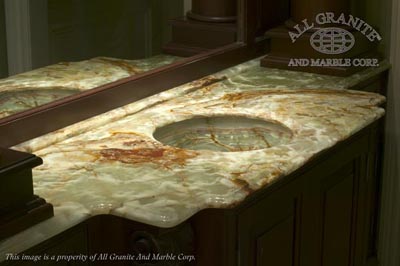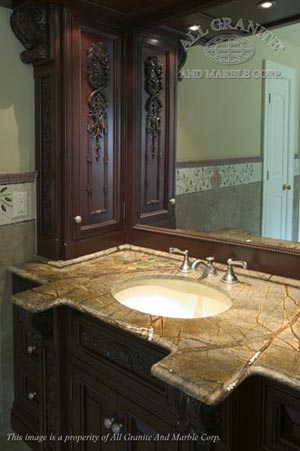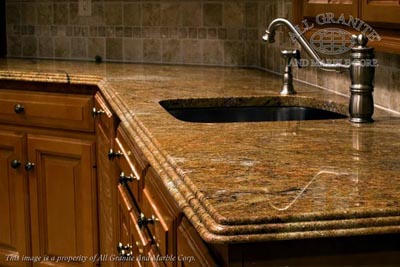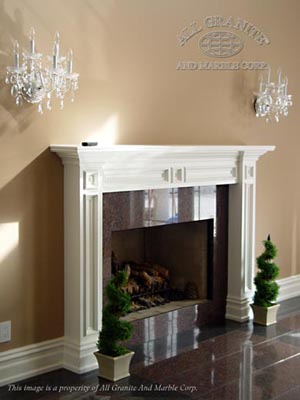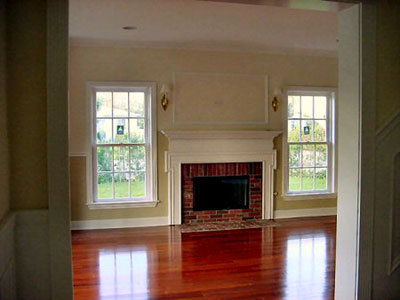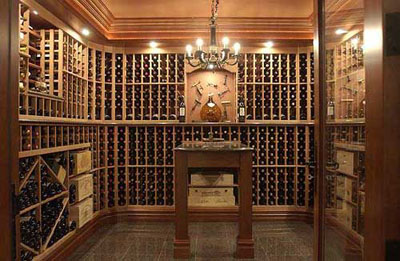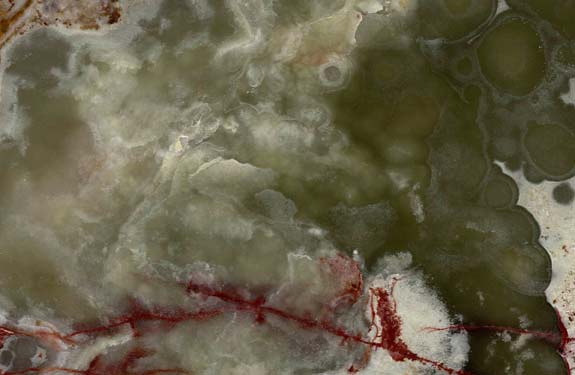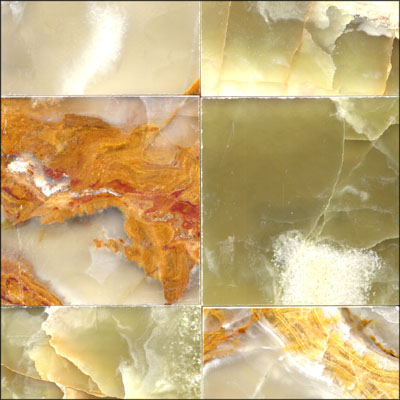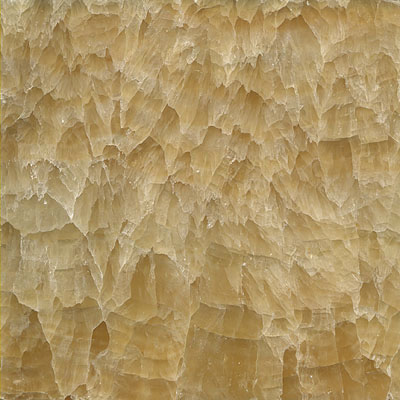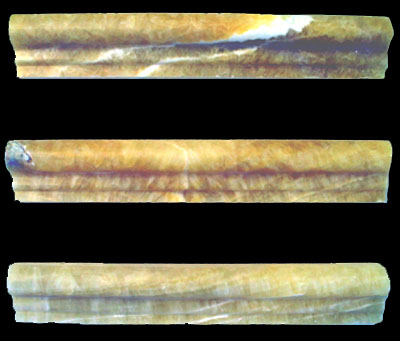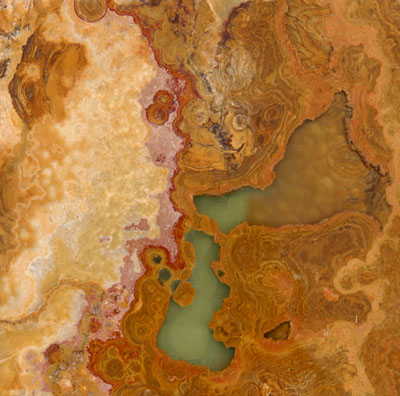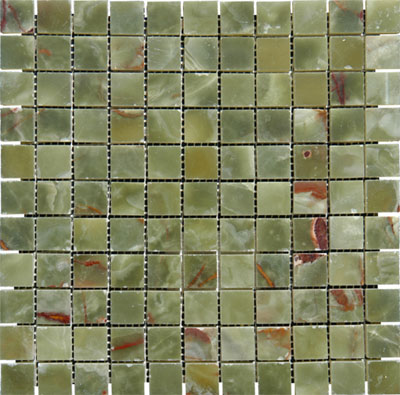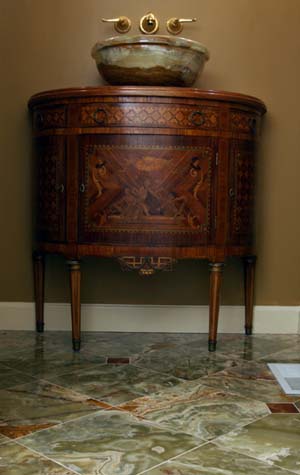 acquired images for temporary illustration purposes