my new house.
I have been working my butt off on ripping out the old and putting in
all new items that look old. It is not finished but here are some pics.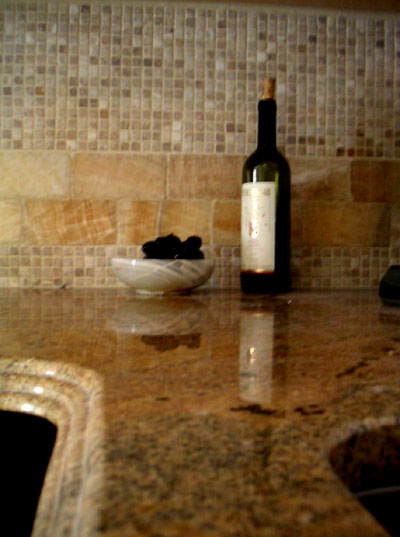 translucent tumbled marble bricks and and squares make up the backsplash.
The bricks have glow in the dark grout. The counter is a triple pencil edge granite.
The floors in the kitchen are also a translucent onyx but with a high polish.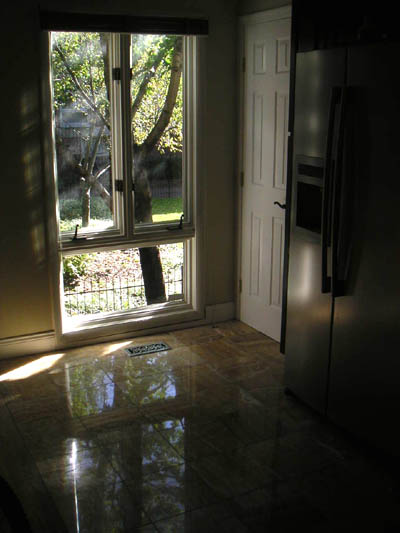 the kitchen overlooking the park out front.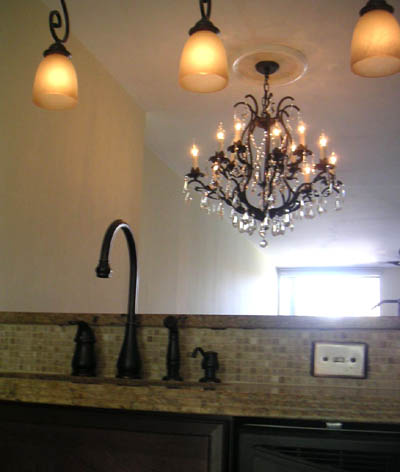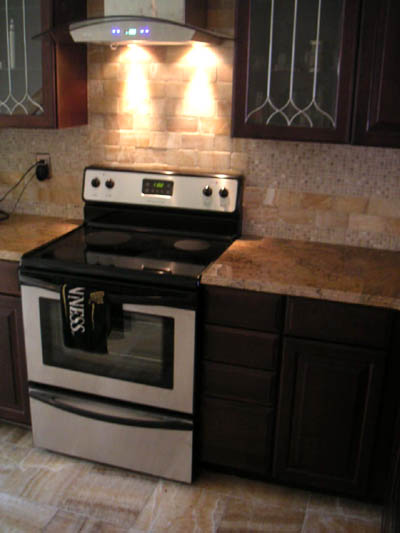 Italian style glass range hood with blue lights on front and 25W lights that
shoot down over the Onyx backsplash that runs up to the ceiling mimicking a chimney.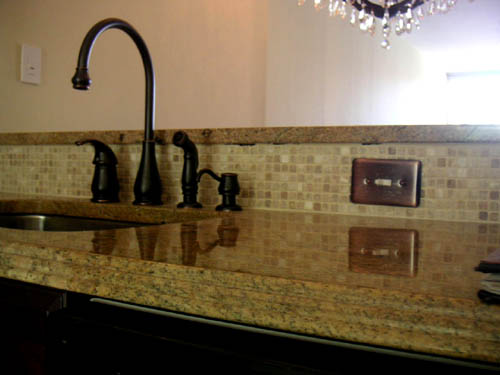 antique brushed copper faucet and faceplates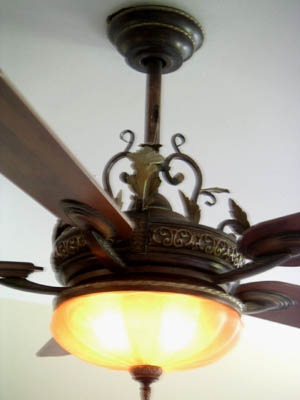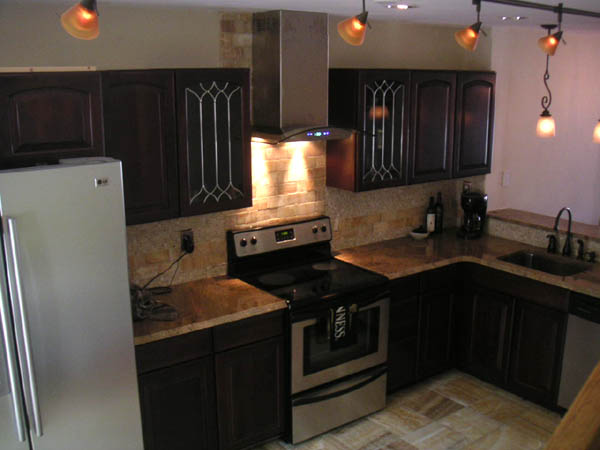 the parks in the rear as viewed from bedroom balcony, that is Camden yards on the other side of the trees.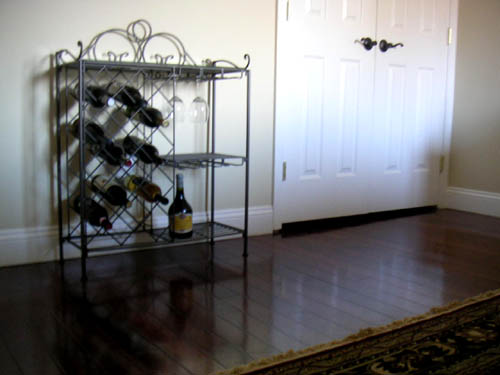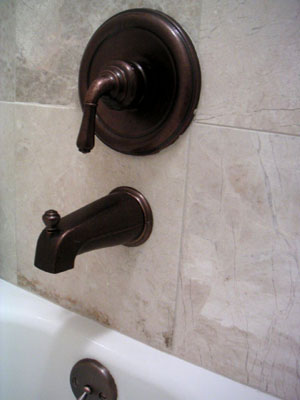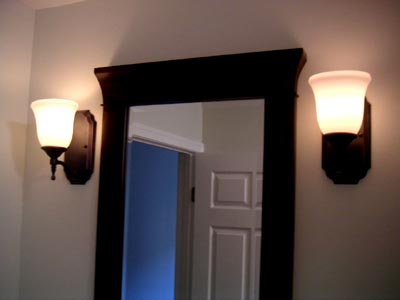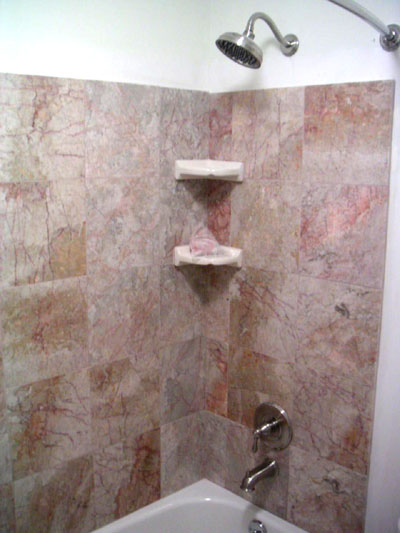 guest bathroom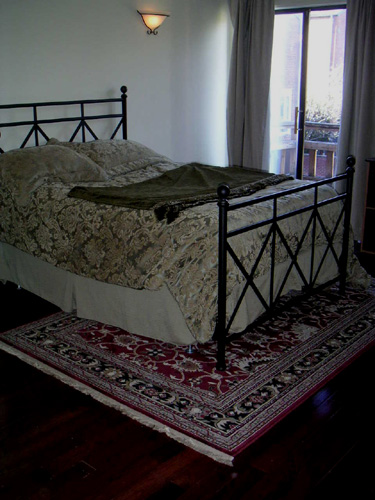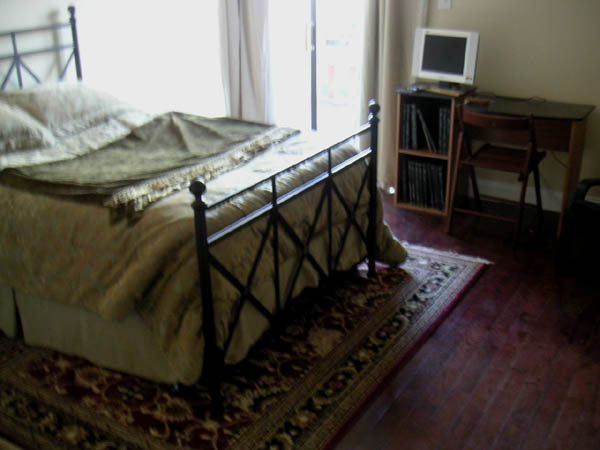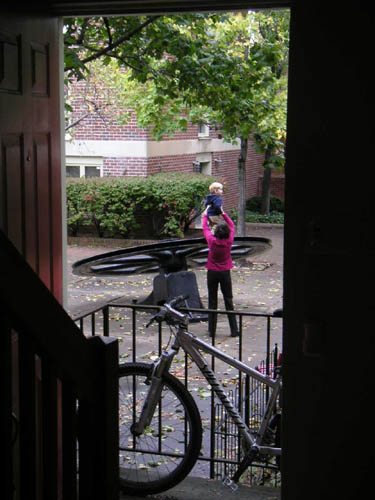 people playing out front when going for my bike ride this morning.
all images copyright held by Padworny.com